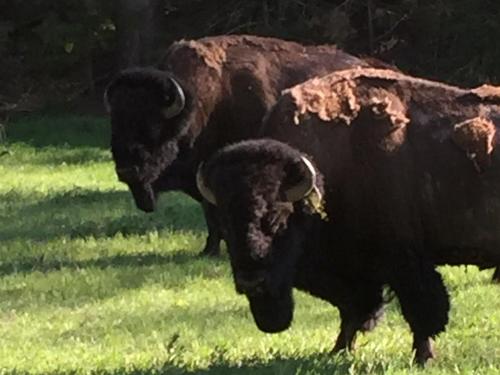 Comstock Premier Lodge is proud to now offer three different ranch tour options!  All tours are taken in either a vehicle or 4 door Polaris depending on road conditions and weather.  
We recommend you bring a camera and binoculars and wear good walking shoes.
1. Full 3,000 acre ranch tour.  $20.00 per person
2. Lodge Property Bison and elk tour. $15.00 per person
3. Combination ranch and Lodge property tour.  $30.00 per person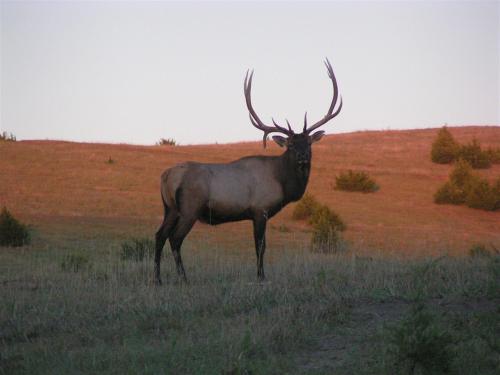 Tour Number 1 - $20 per person

 Full 3,000 acre ranch tour.   There are endless opportunities to see many different species of birds, plants and animals out on the ranch.  There are Brown bison, rare black bison, rare golden bison and rare blonde bison.  Don't be surprised if we come across a herd of beautiful trophy bull elk and perhaps a herd of Bighorn Cross Sheep!  We also have Rio Grande and Merriam turkeys strutting about.  Don't forget your camera!!!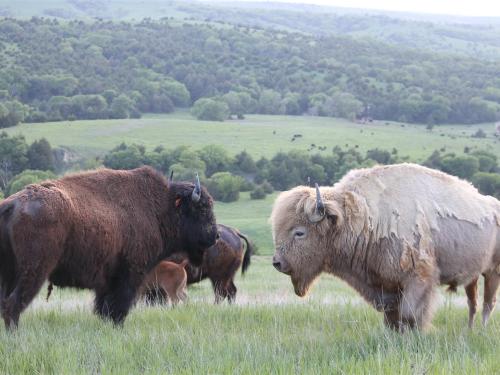 Tour Number 2 - $15 per person

 Lodge Property Bison and elk tour.  Take a tour around the lodge!  On the East side you will sit in the midst of a colorful variety of bison.  On the West side are elk.  Also possibilities of seeing  Bighorn Cross sheep and Aoudad.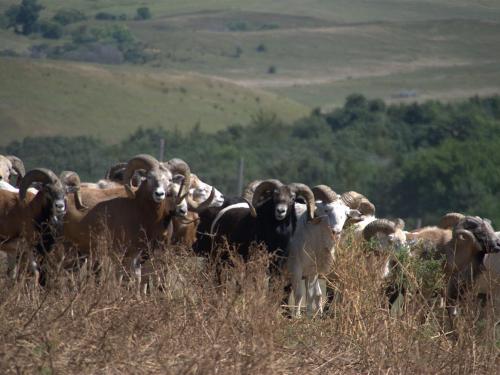 Tour Number 3 - $30 per person

A full tour of the ranch and Lodge property.  This is the real deal and will take hours to complete.  We hope to see Bison, Elk, Sheep, Aoudad, Birds, turkeys and much more!  Not to mention the wildflower variation we have on our properties.  This is super fun and a must see tour for a photographer or wildlife enthusiast!