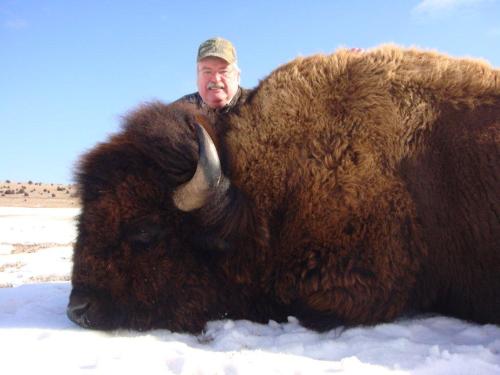 Richard Skeuse from N.J. with his big bull bison scoring in the top ten in the world with a muzzle loader!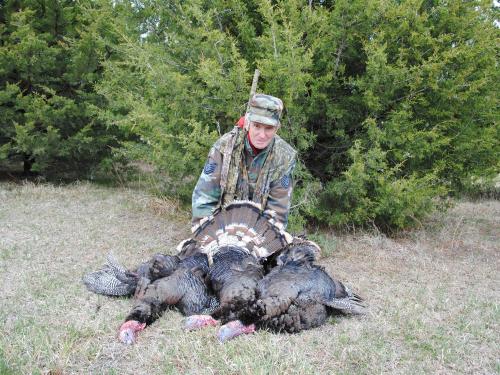 Carl Veaux from Florida,first turkey hunter of the year starts out strong. Three big birds one over 22 lbs.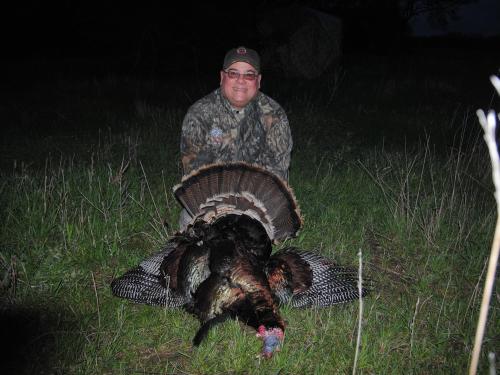 Jorge Gutierrez with one of the three big toms take this first week of the season.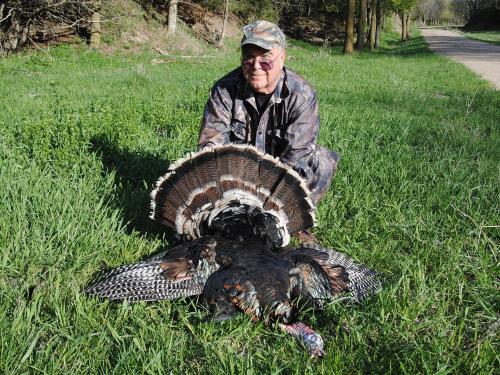 Arturo Gutierrez with his great Merriam Tom.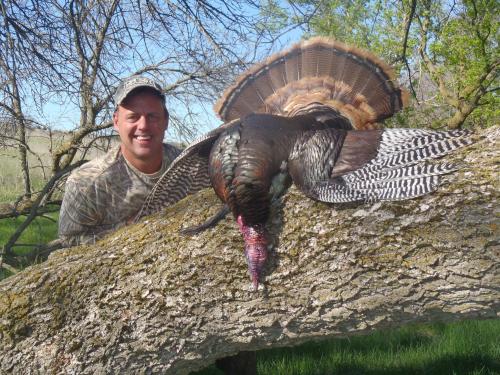 Jay Link from Wisconsin with one of his two big toms taken.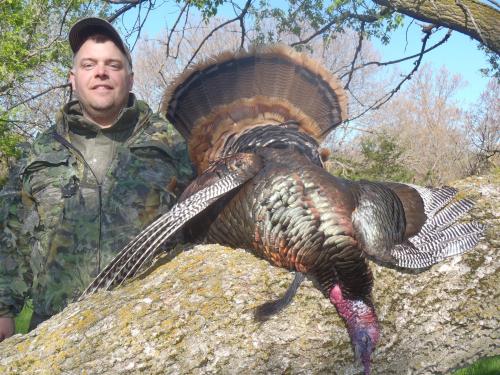 Joel Carlson coming in with Jay Link with one of the three toms taken.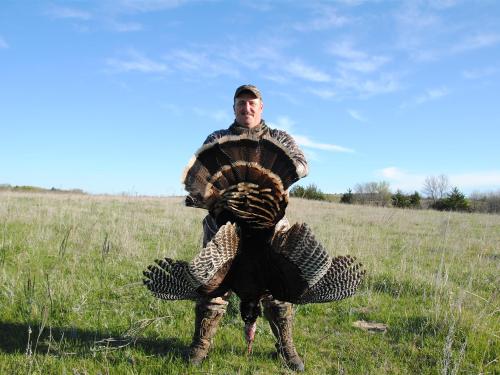 Scott Stovall from Alabama took two big birds.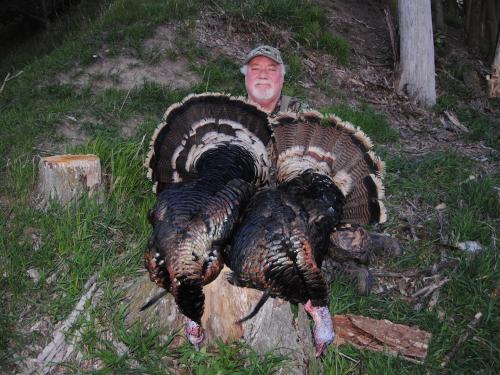 Clyde Neeley with his NWTF hunt.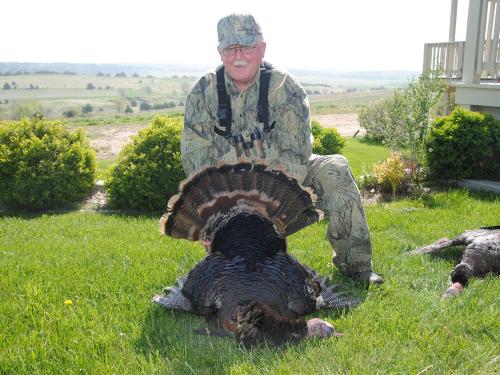 Rick Clifton from Alabama with one of his beautiful birds.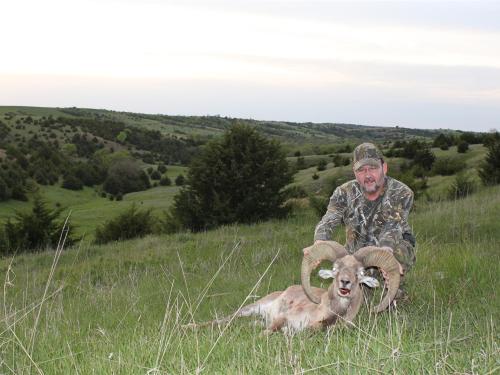 Ken Currie coming back for a beautiful trophy Red Sheep.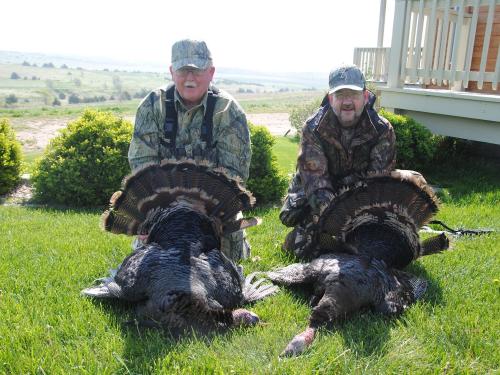 "Mitch,

Thanks for making the hunt with the Alabama Turkey Thugs a huge hit. The guys are still chattering about it - we all had a great time. Rick and I are 3/4 toward the grand slam of turkey hunting and I'm sure we'll pursue that prize.

Thanks to Montana Mitch and Lucky Lady Roxanne for being such great hosts, working so hard, and making ANOTHER hunt of a lifetime."

~Ken Currie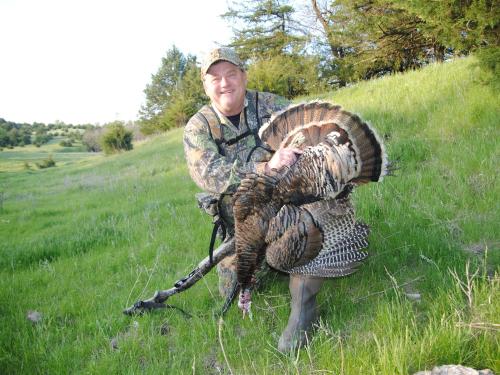 Montana Mitch–that nick name certainly has a ring to it and puts you in a class with KFC. I just wanted to thank you and Roxanne for a wonderful time and the warm hospitality. Getting my first turkey was a memorable hunt and one I will never forget. It was a classic hunt and you called it exactly how the birds would come in for the shot. It is impressive that you know the terrain so well and have the birds patterned as good as you do. For the record I saw more birds in two days hunting with you than I have seen in my lifetime hunting Alabama. And it was a pleasure hunting with you.

As for the the Comstock Lodge itself, it is very impressive. It is spacious, clean, comfortable and has all the amenities one could want.

I hope to see y'all again soon.

All the best,

Ron

One of The Alabama Gang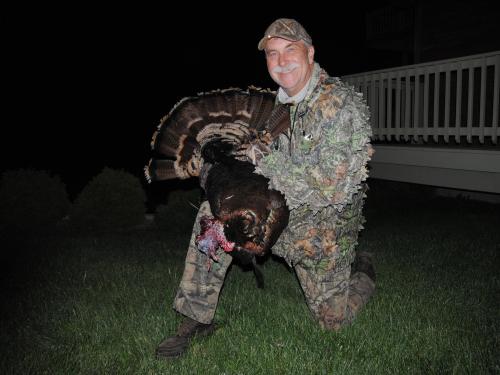 David Jones form Alabama with his nice Merriam.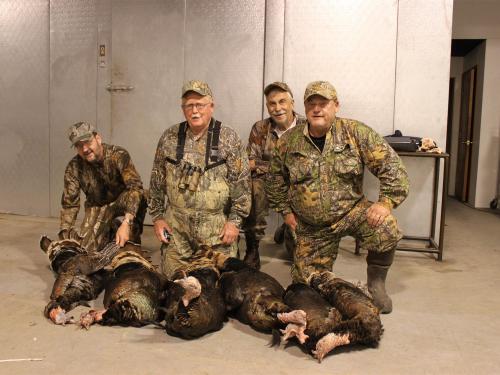 The Turkey Thugs from Alabama.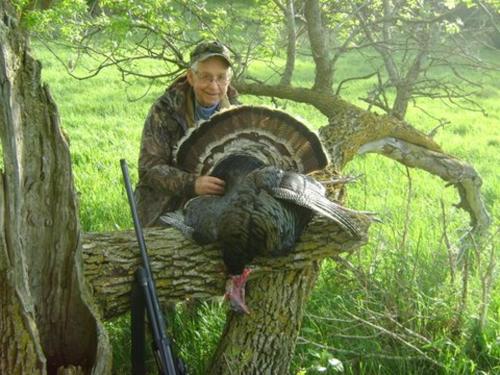 Lowell Levy with his beautiful Merriam. Thanks to great guiding by Dan Trawicki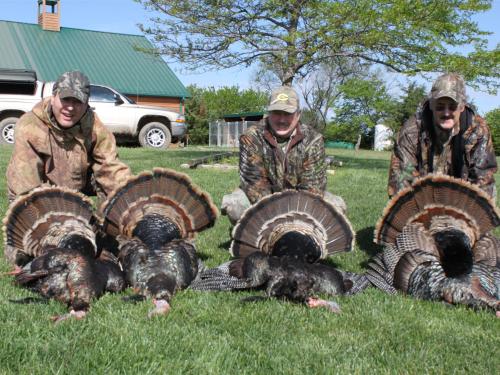 First on on the left is sharp shooter Mark Matthiesen from Wisconsin with his double.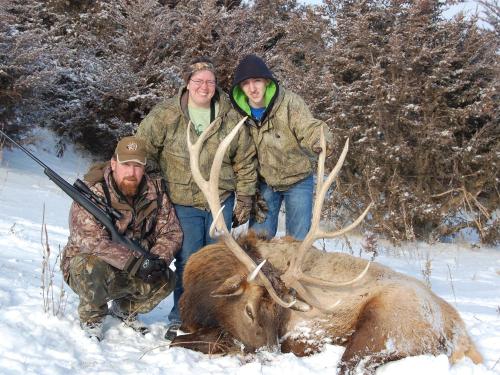 Brythe Thede from WI with his family taking this great management bull.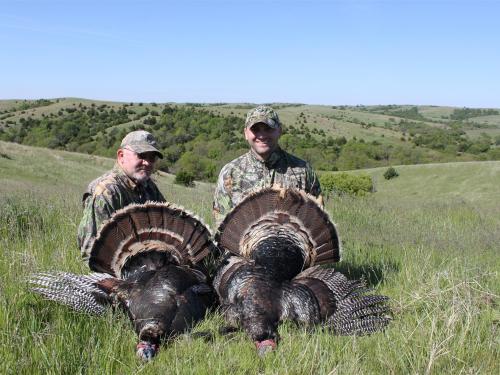 Randy Moran & J.R. Moran from Alabama with a father son hunt.
Mitch/Rox,

I would like to sincerely thank you both for making our trip to Nebraska so memorable. Everything was perfect, from the Turkey Hunting to the Peanut Butter Pie. We are counting the days until our next trip.

Your friend,

JR Moran

Specialty Products Sales Manager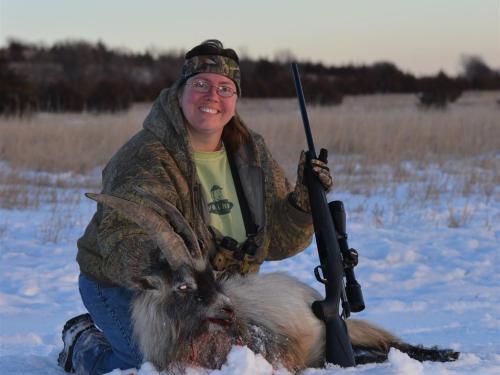 Kathryn Thede with her one of a kind Ibex cross.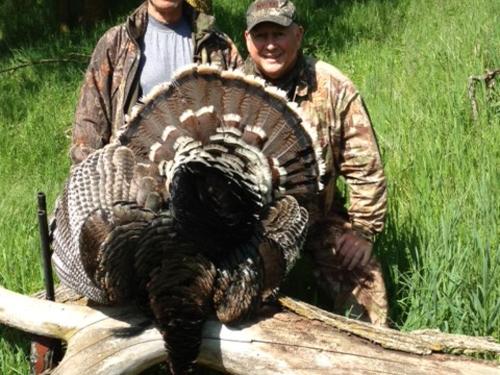 George Thornton CEO with the NWTF with a surprise visit with his huge Merriam. It was a pleasure to have George to our Lodge and we had a great time and hunt.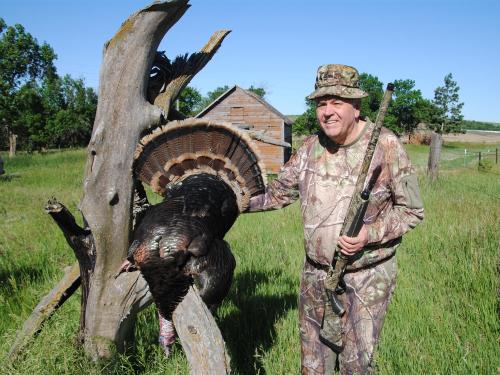 John Pearson with the Green Bay WI  SCI hunt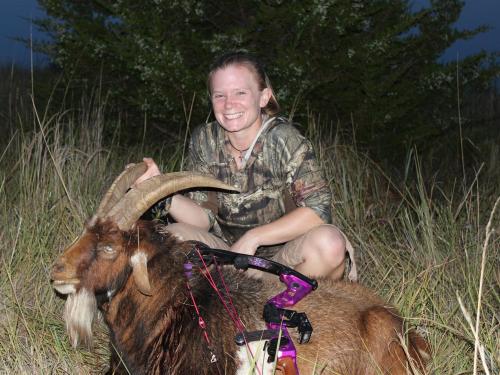 Mike and Shauna Petzold from Kearney Ne. coming in with Shauna making a great spot  and stock archery Ibex Hybred trophy hunt.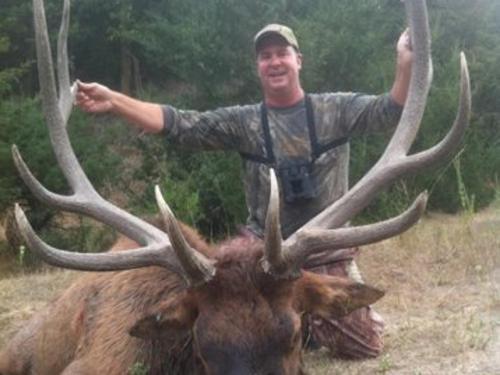 Ed Harding from Wausaukee Wisconson came in for a management hunt and could not turn down this trophy bull, I don't blame him. Great stalk and shooting made this dream come true. 
Dan Poenitsch form Wind Lake WI. Nice 6X6 management bull!