Family Reunions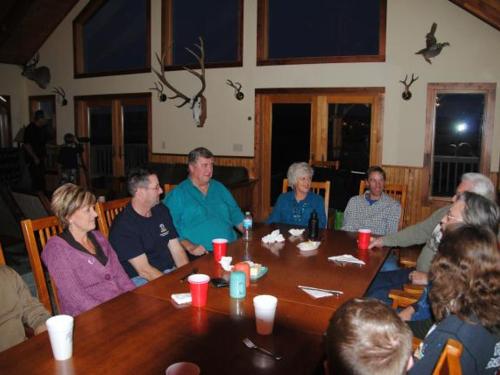 Enjoy family activities at our lodge. Teach your children safe gun handling at our professional gun range.

Learn to shoot skeet on our professional skeet range. Fun and inexpensive activity for folks of all ages!

 Amazing Kitchen… for a lot of cooks in the kitchen!

Two stoves, two dishwashers, two refrigerators, and every dish, pan or kitchen tool you could possibly imagine!.
Corporate Parties
Schedule your next Corporate retreat, Christmas Party, business meeting or luncheon at the Comstock Lodge. We are able to accommodate parties up to 36. Very private and plenty of room to socialize, or hold a meeting after your meal.